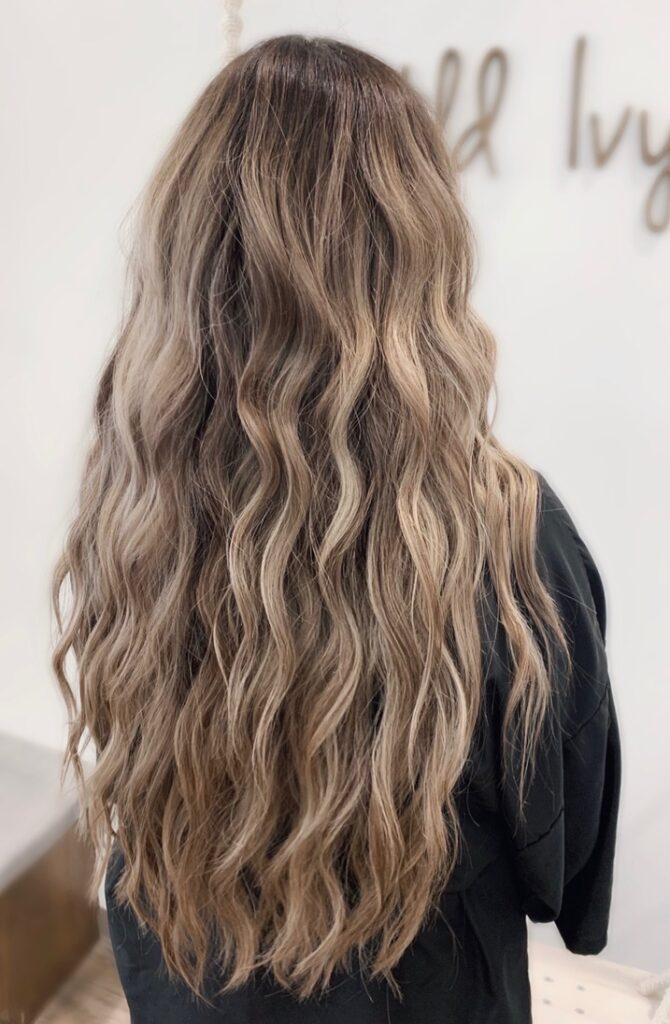 Relax in one of our fully-reclining massage chairs as a stylist begins with a clarifying shampoo before washing with a second shampoo tailored to your hair type. A conditioner is then applied that is specifically chosen for the needs of your hair. Your hair is then dried with a gentle Dyson hairdryer, and curled or straightened, according to your request. An additional fee is added for those who have extensions, hair past mid-back, or want extra curly hair straightened.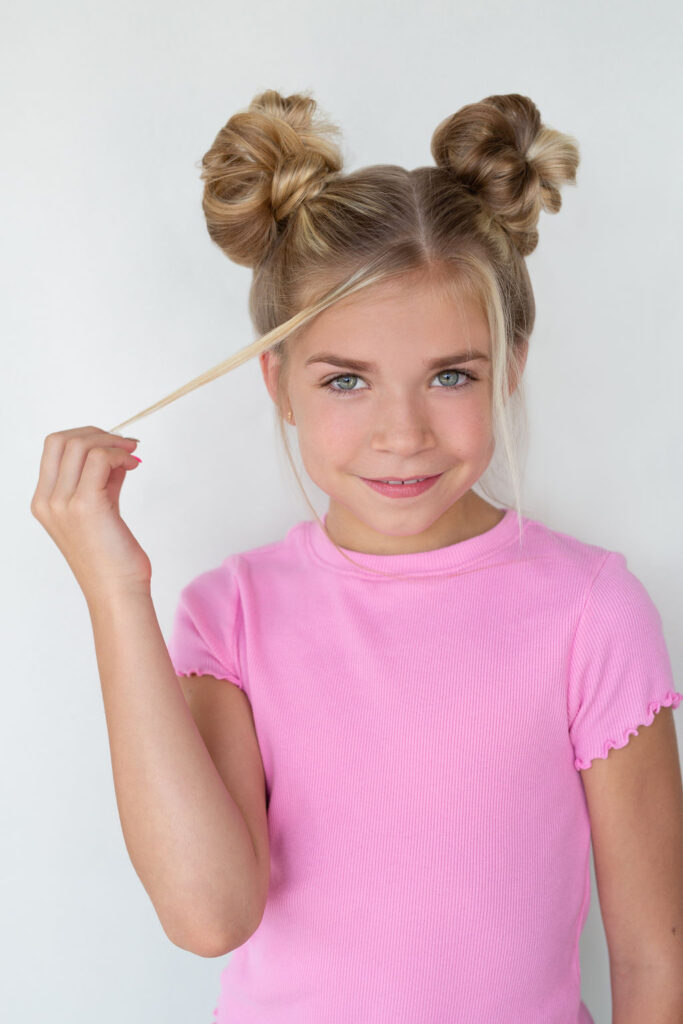 For our special guests 8 years of age and younger, a more express version of our Wash & Style or Dry Style services.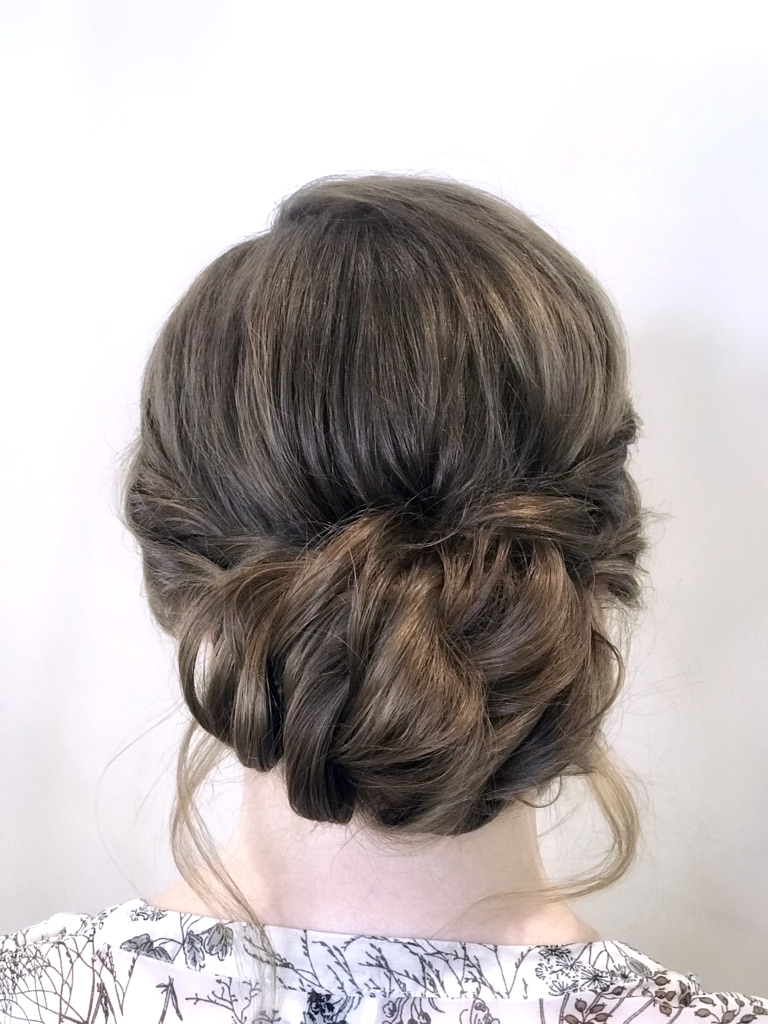 A beautiful style with your hair pinned either fully up or half-up with twists or braids. These services can be booked with or without washing prior to styling.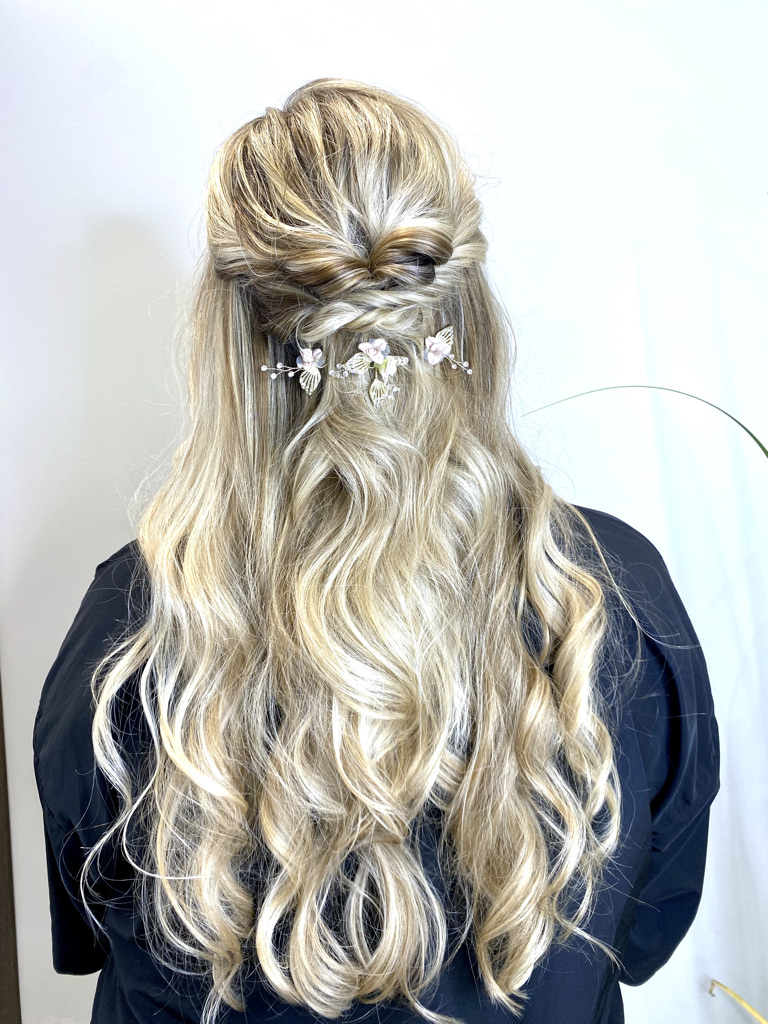 A bride deserves the hairstyle of her fairytale dreams, and we'd love to be a part of this. Please book a free bridal consultation for a quote, and come prepared with inspiration photos. Consultations do not include styling.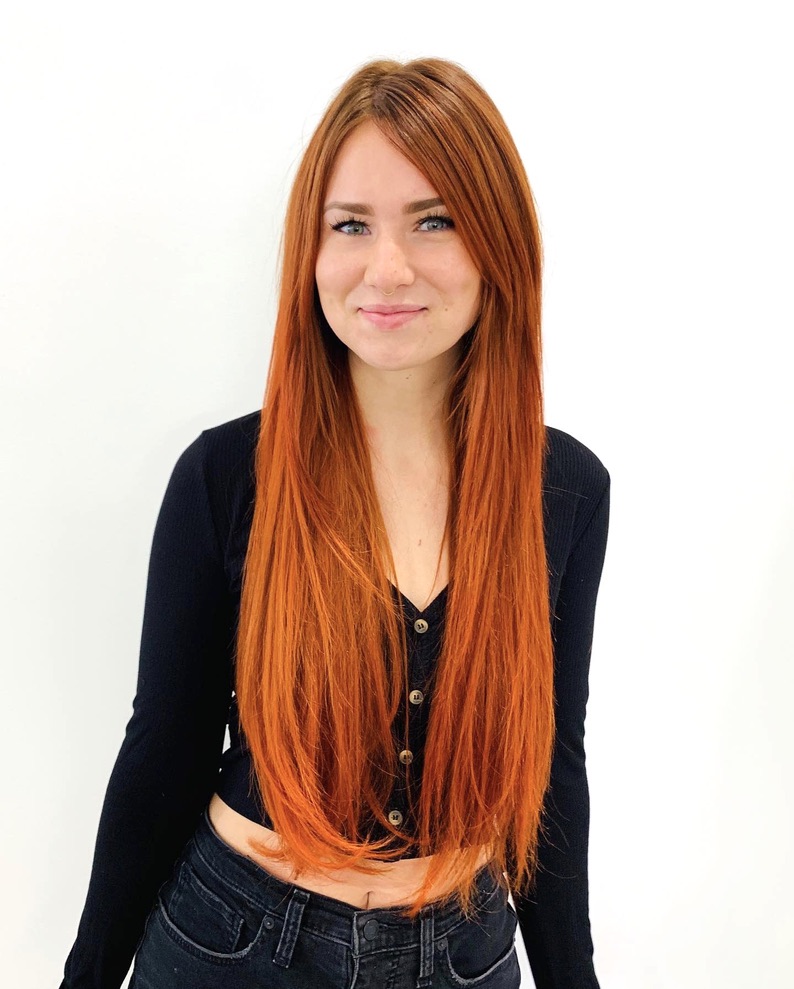 Keratin Smoothing Complex
A Keratin Smoothing Treatment is a professional treatment that helps repair damage, block humidity, and reduce frizz. It is meant to last approximately 3 months, with proper care.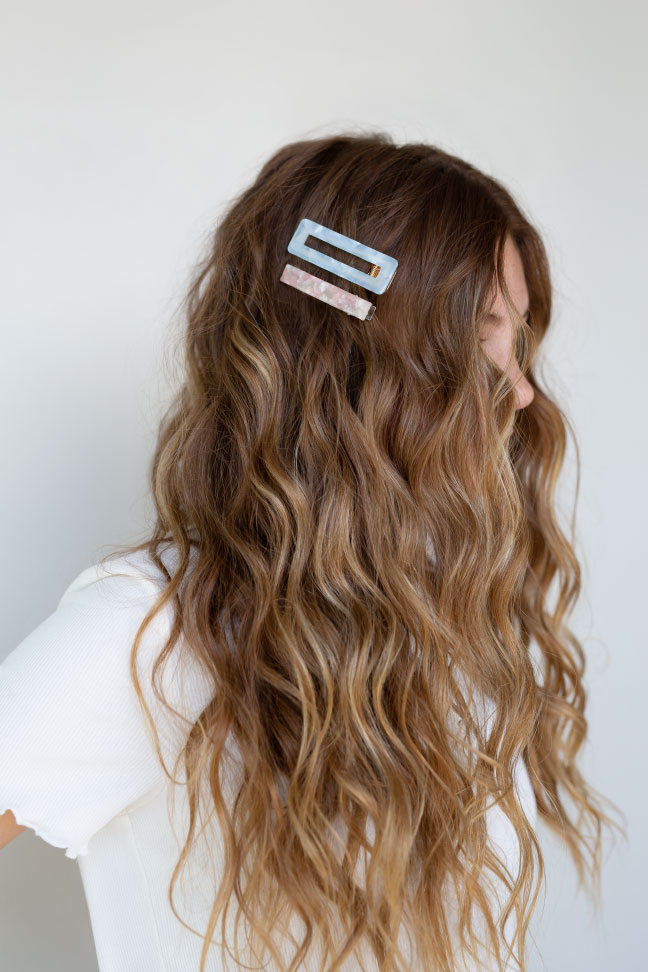 Brazilian Blowout Split End Treatment
The Brazilian Blowout Split End Treatment fills in and bonds to broken hair fibers to instantly mend split ends and prevents future damage. The process include a special solution be applied to the bottom 2-3 inches of the hair. After the hair is styled a flatiron is used on the treated area to complete the sealing process.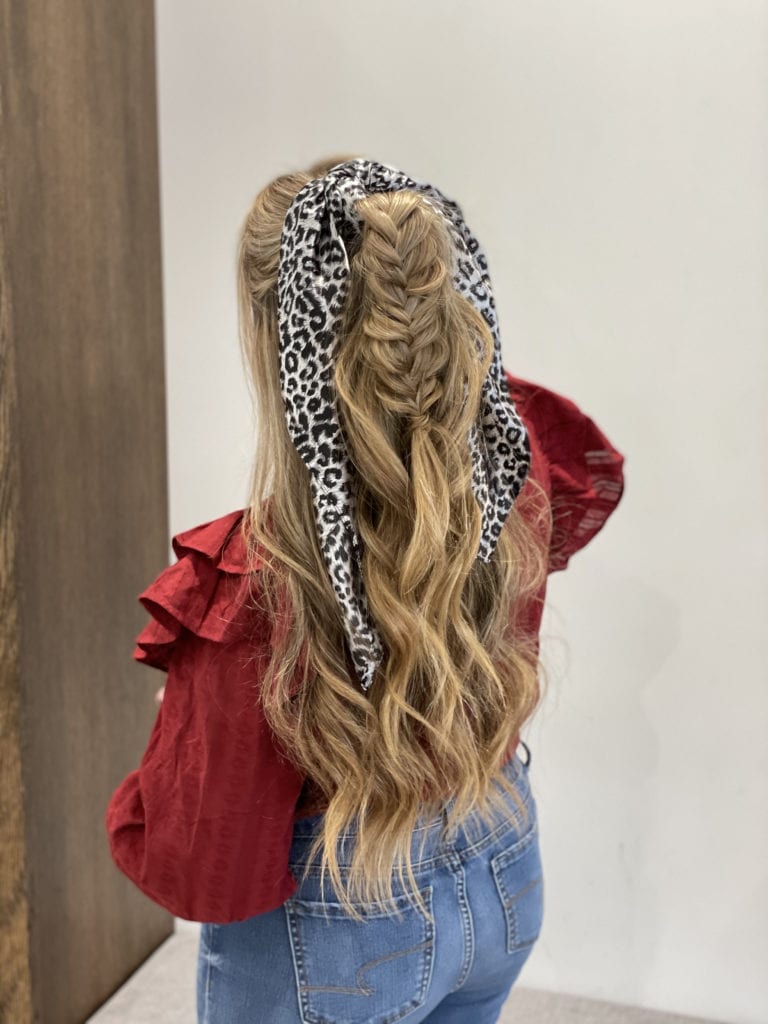 K18 works at a deeper level than most hair repair treatments to molecularly change and repair the polypeptide chains that have been broken, as well as reconnecting the disulfide bonds. K18 bring the chain molecules in the hair back to the state that they were before they were chemically damaged by other processes.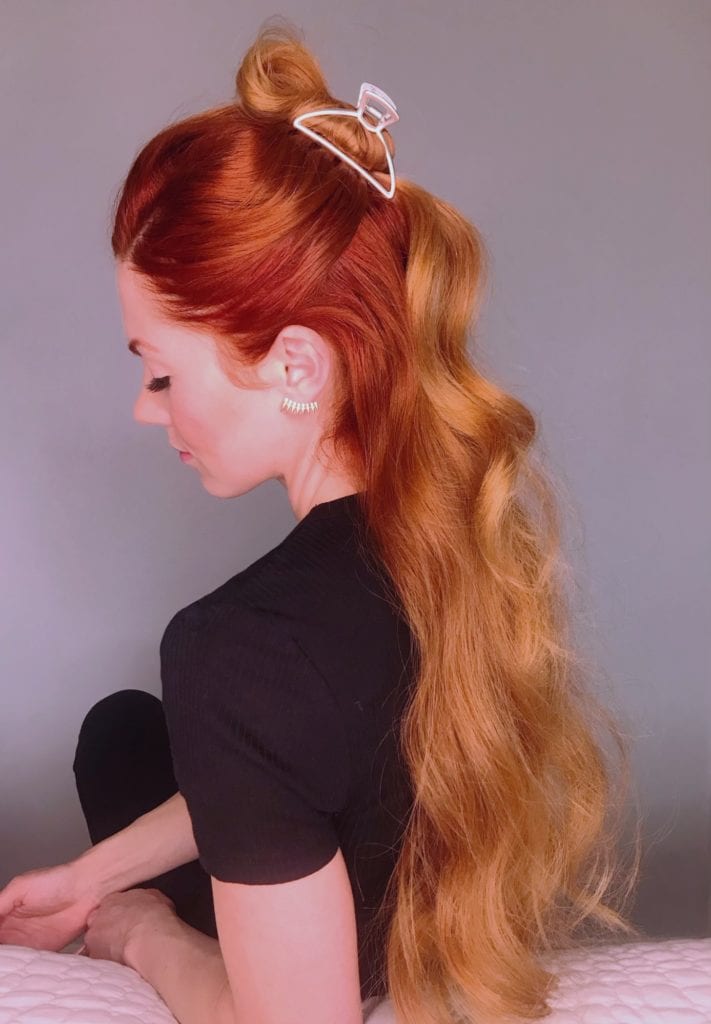 Everlasting Color Treatment
A bond-building treatment to nourish and restore hair to its natural health and beauty.
The treatment protects against color fading and enhances shine, vibrancy, and radiance by building strength from within to boost color protection and resilience longer than other hair coloring processes.
A stylist who has had extra training to install sew-in extensions will customize the number of hair wefts needed to give you the hair of your dreams. The cost for the hair wefts is additional. Booking a free consultation is necessary before scheduling your first installation appointment.
Please come prepared with photos of the makeup look you like to your artist. For Special Occasion or Bridal makeup services we recommend an advance consultation with your artist, so we can find the look you want before your appointment.